Garbage Disposal Repair or Replacement
Love cooking?  Then you love your garbage disposal.  To increase the life span of your garbage disposal, we suggest that you never put fats, oils, grease, banana or potato peels, eggshells, bones or seeds down the disposal.  Perhaps twice a month, put ice cubes in the garbage disposal and run the disposal to sharpen the blades.  And of course, run only cold water when the garbage disposal is in use.  But even following these guidelines, garbage disposals are susceptible to breakdown and failure just like any other household appliance.  Frequently, you can affect repairs of your garbage disposal yourself.  But if your garbage disposal continues to work improperly or not at all, call Redtail Plumbing, your local Lee's Summit, MO and Kansas City area professionals for repair or replacement.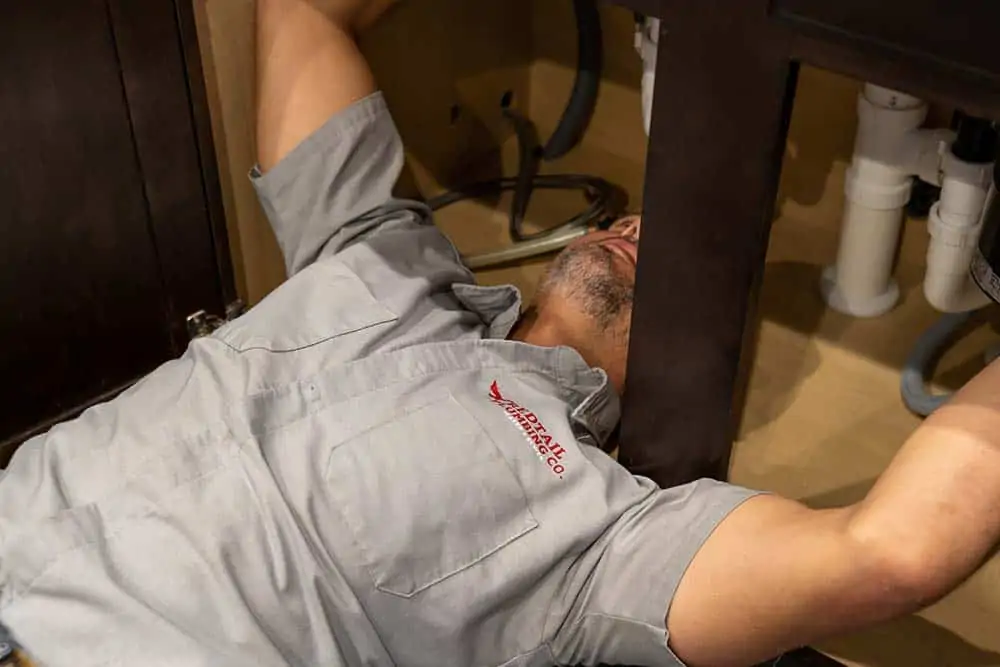 Leaking
If water is leaking from the disposal, a seal replacement is most likely needed. Or, a leak can occur at the rings installed around the sink's drain hole, called the sink flange. Further, a leak can occur if the disposal gets a crack or hole in the case. Regardless, what each of these situations has in common is leaking water. Leaking water isn't just inconvenient. Leaking water can damage floors and cabinets. Before you incur additional repair and replacement costs, call Redtail Plumbing, your local Lee's Summit, MO and Kansas City area plumber. We can assess exactly what is causing the leak and make the appropriate repair or replacement.
Draining Slowly
Slowing draining disposals are likely the result of a congested drain line. Unlike a clogged sink drain, using chemical drain cleaners are not recommended for use with garbage disposals. The chemicals will damage the unit and fail to clear the clog. Dismantling a garbage disposal is somewhat involved and requires the proper tools. Call Redtail Plumbing to remove the bolts, disconnect the drain trap, remove the trap, discharge the drainpipe, check for clogs and clear the blockage all without damaging your unit.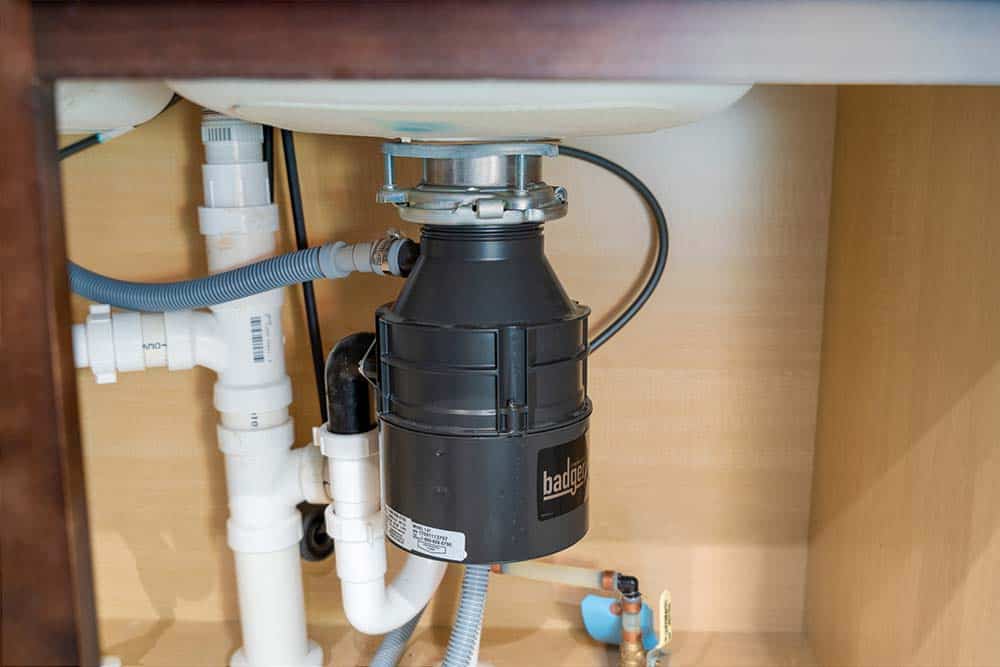 Disposal is on but not making any noise
The disposal is plugged in, and the breakers are not tripped, yet the disposal is not functioning. It may be a damaged switch or a damaged unit or both. If an electrician determines that the switch is operating properly, then repair of the unit is probably not an option. The unit needs to be replaced. The good news is that newer models are more efficient and have greater power to drive the impeller plate (the sharp disc which churns up the food debris) faster. Among the new models of disposals, we can recommend an option which will meet your needs and budget requirements.
Understand that disposal replacement requires plumbing and electrical knowledge. We recommend that you call us to professionally remedy your garbage disposal issues.
It's a relatively simple appliance, but a very necessary one. Redtail Plumbing, your local Lee's Summit, MO and Kansas City area plumber can assess, repair, or replace your garbage disposal, so you can get back to what you love best about the kitchen – cooking!