Plumbing Repairs
Many homeowners undertake the following tasks only to discover that plumbing fixes can quickly get complicated.  Before you find yourself surrounded by spare parts and leaky repairs, call us, Redtail Plumbing, your local licensed plumbers serving the Lee's Summit, MO and Kansas City area, to expertly and efficiently make the repairs you need.
Install Fixtures
The fun part of remodeling is choosing your new designer fixtures.  The not fun part of remodeling is the actual swap out of the old for the new.  We can assist with the replacement or repair of sinks, faucets, showers, or toilets.  We can ensure that there are no leaks and reduce any other potential problems.
Leak Detection and Repairs
Water damage is the most common problem for homeowners.  Water left to its own devices will progressively ruin flooring, carpets, and even walls.  Wet spots on floors or ceilings may indicate internal plumbing leaks.  Leaks not detected and repaired can lead to expensive repairs, including the need for mold remediation.  We are qualified to assess and repair leaks before they catastrophically damage your structure.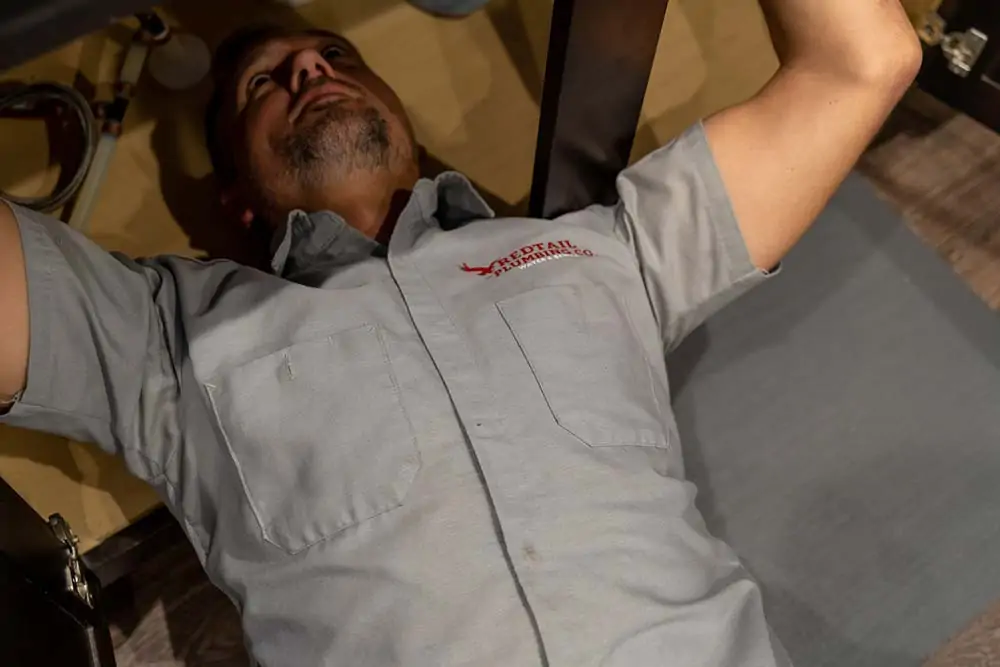 Remodel Plumbing
The most cost efficient and value-added remodel jobs homeowners can undertake are kitchens and/or bathrooms. In fact, most real estate agents tout updated kitchens and bathrooms as the most sought out feature for prospective buyers. The more comprehensive your remodel, the greater the likelihood you will need plumbing updated or replaced. Contact Redtail Plumbing, your local licensed plumbers serving the Lee's Summit, MO and Kansas City area, before you remodel. We can assist in determining if rearranging pipes is needed and complete the work to fit your new layout.
Sewer Repairs
Few homeowning mishaps cause as much distress and disgust as broken sewer lines. If you suspect that the sewer lines into or out of your dwelling are compromised, call Redtail Plumbing today. We can evaluate the health of your sewer lines before repair is needed. In addition, fixing broken sewer lines, clearing clogged sewer lines, updating sewer lines, or rerouting sewer lines are just a few of the sewer repair services we offer.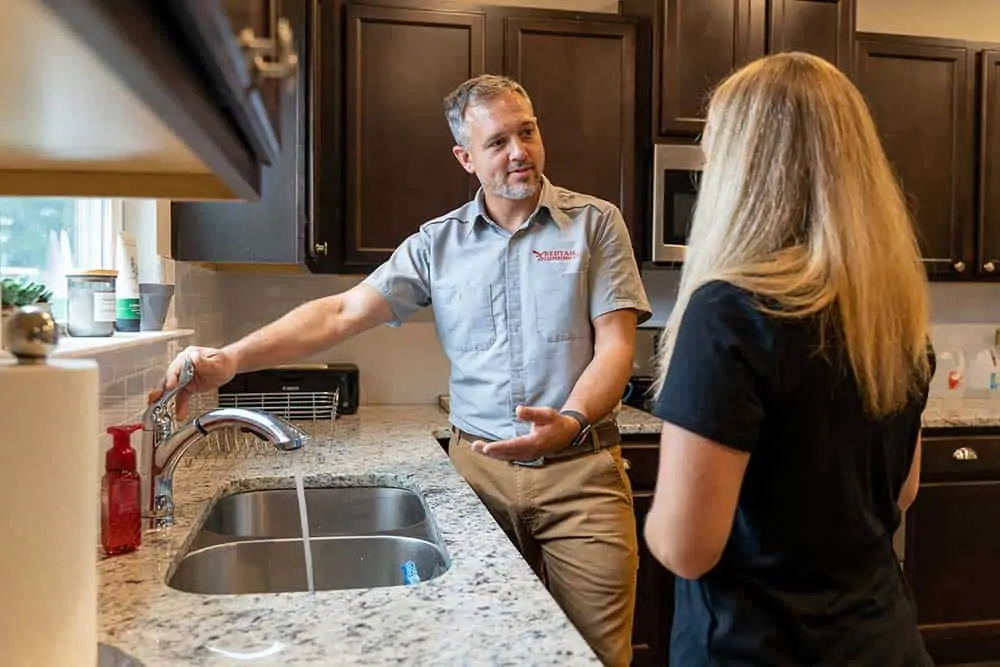 Drain Cleaning
Sink, shower, and kitchen drains can become clogged for a variety of reasons with a variety of substances. Call Redtail Plumbing, your local licensed plumbers serving the Lee's Summit, MO and Kansas City area. We have specific solutions for specific clogs to make sure pipes are cleared and not damaged.
Water Heater Service and Installation
Water heaters require specialized skills to service and replace. We expertly maintain and repair traditional water heaters. Growing in popularity, tankless water heaters can be an economical solution for many homeowners. However, a tankless water heater may not be an option for all home designs. Redtail Plumbing offers consultations about tankless water heater purchase and installation.